A Closer Look at the Lorex LW2734B LIVE Wireless Video Monitoring System

,
Home security is a priority in this day and age, and so often, people neglect the one area of security that really does work. That is a home video monitoring system.
We often think of video monitoring as an over the top form of security that only people living in million dollar mansions can afford or need, however, nowadays there are tons of easy to install, affordable options like the Lorex LW2734B LIVE Wireless Video Monitoring System, which will allow you to keep your property and family safe.
Click here for customer reviews…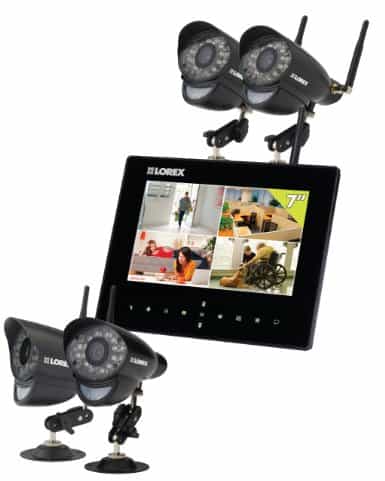 The Importance of Home Video Monitoring
So why is a home video monitoring system so vital? Well, nowadays, alarms are just noise makers. Half the time, the burglar has already started grabbing your precious belongings and makes a last minute run for it as the alarm company shows up.
Many people are now skeptical of alarms because of the poor response time of many companies. The major concern, however, with alarms, is that you are woken up, but the perpetrator is already in your home, perhaps in your bedroom. What good is an alarm then?
Aside from alarms, burglar bars are a deterrent, and are somewhat successful in keeping the amateur criminals out who don't possess the equipment or patience to break-in. But there are ways. Some criminals will cut through or rip out the bars and many will even find a way around them. This is why video monitoring is great to have.
You can detect someone along the perimeter of your property, long before they have had a chance to approach your home or get inside. You can then alert the authorities and you have recorded evidence that will put the criminals behind bars.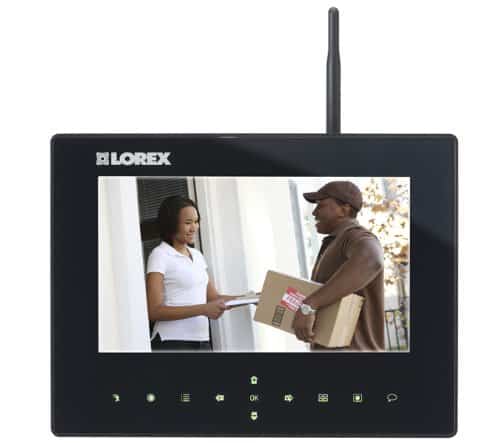 The Evolution of Video Surveillance Systems
Homeowners are mostly put off by the expense of home monitoring equipment, and feel that it is not only too costly to purchase and install, but too much of a hassle to learn how to use. Maybe in the old days, but not anymore! Today the whole reason that these systems are brilliant to use is that they are wireless. It is easy to install them, because basically you just place the cameras where you want them and start up the system.
They are not bulky either, so you can easily keep the small monitor on your desk, on the kitchen counter or anywhere you are in the house. Many systems can also be synced up to your laptop, or a mobile device, making it easier to keep an eye on things and see who comes to your house. So, let's take a look at the Lorex LW2734B LIVE Wireless Video Monitoring System to discuss the pros and cons.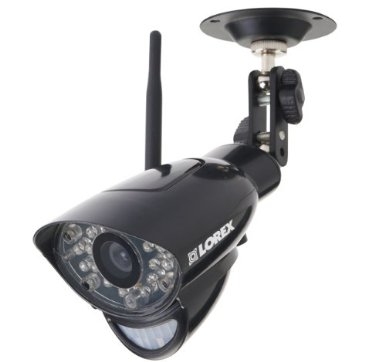 Pros
• The first major advantage of this particular system is its self-proclaimed ease of use. There are no video cables or wires to install, as the entire system is wireless and can be up and running with just the click of a button. It is referred to as "plus and play".
• It links to Skype so that you can monitor what is going on at your home when you are not there.
• It offers dual motion detection through the use of motion detection and heat sensors.
• It has audio alerts that will trigger when one of the motion or heat sensors has been activated so that you are informed immediately if there is an intruder on your property.
• You can watch and record the 4 separate cameras at the same time using the quad screen display option.
• You can plug the micro receiver directly into your TV or DVR machine.
• The cameras can be set up outside or inside and are all connected to the receiver through the LIVE digital SD+ wireless feed.
• The signal is long range and is free from interference.
Cons
• The cameras and receiver are plugged into the nearest electrical outlets, so in the case of a power failure, your system will be down and your home unguarded.
• No remote tilt or pan functionality.
• No night vision capabilities.
• The once off cost could be considered a con, as it seems quite high compared to similar systems, but what you have to take into account is that there are no recurring fees with this system, so in the long run, it is far cheaper.

Features
4 high quality cameras
7 inch LCD Monitor
SD Card
Digital wireless micro receiver
All in all, the Lorex LW2734B LIVE Wireless Video Monitoring System is the perfect option for home owners who want the best surveillance at an affordable price. It is a basic system, with no fancy features, but gets the job done and can give you the peace of mind that you desire.
Click here for more reviews, price and shipping details of Lorex LW2734B