4K Or Not 4K?

,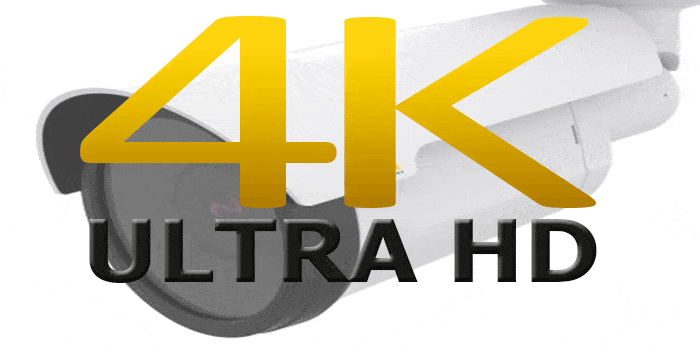 If you thought that HD surveillance was a giant leap forward, prepare yourself for yet another change in standards. It appears from the CES 2015 and other recent trade shows from around the world, that the next resolution benchmark for video surveillance cameras is going to be 4K (sometimes called Ultra HD).
With 8-megapixel (3,840 X 2,160) resolutions, 16:9 aspect ratio, a 30 FPS frame rate and a broader palette of colors for more accurate display on average, it appears that 4K video surveillance cameras can deliver strict standards that maintain picture quality.
These numbers are only approximate – there are many versions of 4K out there. But in general, there are more pixels crammed into the 4K imagers than ever before. Major manufacturers of the technology promise around 24 times the quality of standard definition and 4 times the quality of high definition.
The question is, is there really a need for prosumers to spend the several hundred dollars on an Ultra HD camera and the 4K monitor that should be used along with it, when megapixel cameras offering high resolutions seem to do the job well?
The Resolution Front
When you look at the resolutions that 4K cameras offer in comparison with megapixel cameras, the latter wins hands down. 4K cannot offer more than 8 million pixels, while megapixel cameras can go far beyond that with twenty million pixels and more. What this means is, in a megapixel camera you can maintain pixel density on the area you are viewing, and also use wide angle lenses for broader coverage.
But when it comes to video surveillance, about eighty pixels across an object on your screen – a person to be identified for instance – is usually enough for identification. The need for more than eight million pixels in critical surveillance and IP systems is very limited.
The specifications that 4K video surveillance cameras promise are especially important when you zoom in on video captured. A 2x digital zoom with a 4K camera will let you view images at 2MP. You can see how impressive this is when you compare with an HD camera that quickly slips into 4CIF as you apply digital zoom.
At the same time, resolution is not all when it comes to image quality. The camera should have quality lenses that can maintain image integrity at the edges, especially when you zoom in, and also have a digital engine that can process images and remove false colors and moire without leading to blurring or latency with quick motions. In addition, quality sensors that limit noise should be at least 1 to 1/1.5 inch in size, so that the camera can continue to offer great quality images even in low light.
The Aspect Ratio Front
The majority of megapixel cameras offer a still image format of 4:3, though HD cameras with 16:9 formats have vastly improved video surveillance coverage. 4K universally offers video standard format of 16:9, making it easier to monitor footage with a wider coverage.
Of course it doesn't need mentioning that using a 4:3 aspect ratio monitor with a 4K camera is pointless. A screen with a 16:9 aspect ratio can easily display 4 by 4 scaled D-1 size images which can be very useful in viewing multiple cameras at the same time.
The Color Fidelity Front
When it comes to color fidelity, 4K wins by a large margin over megapixel cameras. Pixels on a digital camera's sensors capture light in blue, green or red, and not all the colors at the same time. This means that any layout will be a grid patchwork of two greens, one blue and one red pixel, and the colors will be averaged during broadcast, with one color for every four pixels.
Good 4K cameras offer fast processing of colors, along with staving off moire – or false patterns on screen – and false colors. The color accuracy offered is particularly relevant when you are trying to gather forensic evidence from CCTV footage.
The Frame Rate Front
One of the biggest advantages of 4K is the high frame rate – 30 FPS – that it offers. Megapixel cameras come usually come with frame rates far lower than this, which means a miscreant can walk away with items from your store without you being able to capture forensic evidence of the actions because of slow frame rates. 4K cameras impress with their speeds that are able to seamlessly capture all actions giving you plenty of forensic evidence.
Of course a 4K video surveillance camera will not be able to deliver without a 4K display to go with it. 4K cameras also tend to require higher bandwidths and storage, so if you are only looking to meet legal security requirements then a 20 megapixel camera with a lower frame rate may be enough for you.
Overall, whether you choose 4K or megapixel is really up to your operational requirements, and the tradeoffs that you are willing to make with lower light sensitivity (because of higher number of pixels) and high storage.