3rd Gen Turbo HD could be Hikvision's Trump Card

,
In a bid for supremacy in surveillance systems, Hikvision has come up with the big guns for analog security cameras: 5 MP HDTVI input, 4k resolution output, 800-1200 meter power-over-coax transmission, and cabling compatible with most conventional surveillance systems.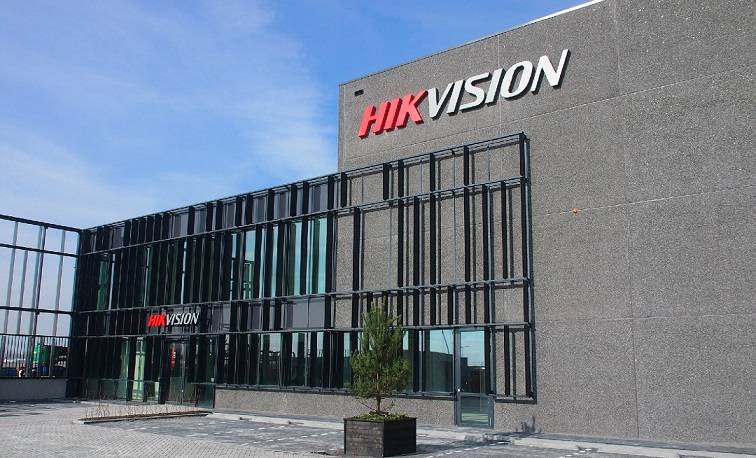 Based in Hangzhou, China, Hikvision has been in the business for 15 years. It is the world's largest video surveillance company with branches in several countries across the globe. In a 2015 IHS report, Hikvision ranks first in CCTV & Video Surveillance Equipment, Security Cameras, Analogue Security Cameras, and Network Security Cameras.
Dahua and Hikvision
There has been some rivalry between the two companies, most recently over HD coax technology. Both are highly reputable companies based in Hangzhou, China. Dahua has come up with the idea of High Definition Composite Video Interface (HDCVI) capable of transmitting HD video for digital systems using the standard RG59 Siamese cable.
Hikvision, on the other hand, opted for High Definition Transport Video Interface (HDTVI) for analog systems capable of transmitting HD video in real time at a distance of 500-800 meters using conventional coax cables.
The defining characteristic between these two methods is not much on the video quality or latency (which both companies have perfected over the years) but on the degree by which users can adapt to the newer surveillance systems.
Some companies choose the HDCVI to replace their old, outmoded CCTVs. Others however, choose a more adaptive solution by using the HDTVI to preserve their old cabling systems. HDCVI runs on systems that are made specifically for this type. In contrast, HDTVI is more adaptable and follows an "open source" approach to accommodate most surveillance systems.
The best of both worlds
As of date, no other company has developed HD video for analog better than Hikvision. It still has the familiar analog configurations with the added punch of up to 5MP HDTVI input and an impressive 4k video output suitable for large scale surveillance systems.
Paired with superior power-over-coax technology, Turbo HD rivals the HDCVI in terms of video quality. There is no known compatibility issue to Turbo HD when used with other new products.
Faster and more efficient
The most common issue with conventional CCTVs is video latency. Turbo HD offers a better solution to wholesale surveillance overhaul by employing its proprietary H.264+ compression technology which significantly reduces bitrates for faster, more efficient transmission without sacrificing video quality.
It also deals with video clarity and latency that goes with cable length. Hikvision's Turbo HD technology is capable of transmitting HD video in real time via 800 meters of cable or as much as 1200 meters for a 720p video resolution.
Power-over-coax
Another key improvement in Turbo HD is its power-over-coax transmission which eliminates the need for a separate power unit for each camera. This came as a response to the growing popularity of power-over-the-internet employed in most high-end digital surveillance systems. Analog users can take advantage of this functionality to reduce installation and maintenance cost significantly.
Compatibility with existing surveillance systems
The most defining feature of the 3rd Gen Turbo HD is its ability to be integrated in many types of surveillance systems. Hikvision has a wide range of security cameras including pan-tilt-zoom, dome types, turret, and bullet types. It also offers cameras with ultra-low light capabilities, digital noise reduction, Smart infrared, and motorized zoom lenses. A wide-angled fisheye camera for the Turbo HD is currently in the works.
Digital Video Recorders (DVR) for Turbo HD is available in 1/1.5/2U capable of handling up to 5MP of video input. Hikvision's emphasis in open-source development for surveillance systems is well demonstrated by its compatibility with most third party surveillance systems.
Marketability
Digital and analog users have different opinions as to the mode of transmission and video quality. At this point, with both performing almost identically, the issue on which system is better could boil down to personal preference. Hikvision takes it up a notch by making their Turbo HD compatible to almost every kind of surveillance system.
Whether or not HDTVI is the next alternative to the aging conventional CCTV industry remains to be seen. Hikvision's stance on open source development meant that the old systems can now be upgraded to work with the newest innovation in video surveillance.
Companies supportive to the idea can also pitch in and create their own lineup based on the same interface. Up to what point before this openness and compatibility with third party manufacturers would become a disadvantage to the company will depend on the quality of analog systems and its demand on the market.