A Step-by-Step Guide on How to Install a Surveillance System for your Home

,
If this is your first time installing a surveillance system for your home, you may feel overwhelmed and confused. Not about installing the system but where and how to install it! This article will help to relieve your anxieties with information about how to install a surveillance system and the most important locations to position your surveillance camera.
The bottom line is you want to protect yourself, your loved ones, and possessions and installing a home surveillance system is the best way to do it. Remember: the cost of a security system is minimal compared to what you could lose by not having one at all.

FIVE IMPORTANT LOCATIONS FOR YOUR HOME SURVEILLANCE CAMERAS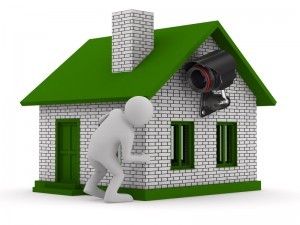 1. Front Door
Experts state that 34% of all intruders enter through the front door. Undoubtedly, you will need to place one of your security cameras there. To prevent damage to your camera, position it at a second-floor level and protect it with mesh-wiring. You might want to consider a camera setup as a high-tech peephole in your front door. Remember to purchase an expandable CCTV-system, so that you can add as many cameras as you need.
2. Back Door
The backdoor entrance tempts at least 22% of intruders, so a camera placed at this spot is important as well. The idea is to equip each entry door with a surveillance camera. Keep in mind to place your camera where it can't be reached and to shield it from projectiles.
3. Off-Street Windows
Crooks frequently break into homes by smashing a rear-window. This diminishes their chances of being sighted and being caught, giving them an adequate amount of privacy to do their dirty-deed. Make certain all windows are covered by surveillance that cannot be seen from the street.
4. Side Gate/Backyard
A backyard can be a robber's paradise. They are frequently bedecked with lovely lawn and garden furniture, recreational-equipment, kids play things, and machinery. Protect your yard with a night-vision surveillance camera and motion-sensor floodlights to secure your belongings. If you have a fence around your backyard, make sure that you can view the entrance gate with your security camera or install an additional camera there.
5. Basement Stairs
Most basements have right of entry hatches, doors, or small windows that are big enough for someone to get through. Position a camera on the stairs that lead up from the basement into your home. Think about placing a motion-sensing alarm as well to catch intruders who creep into your home via the underground path.
After you've decided where to install your surveillance system, the next step is to setup your security system correctly. You want clear-cut images from the right angles; therefore, if you have no experience setting up a surveillance system you may have to call in professionals to do the job.
On the other hand, you may be a whiz at electronic gadgetry and able to install a surveillance system yourself. The installation process will differ depending on the model you select; therefore, it is advised to stick with the instructions that come with the model you purchased.
HOW TO INSTALL A SURVEILLANCE SYSTEM FOR YOUR HOME
-Check where the roof joins the walls of your home. This is an ideal spot because it covers the cameras from various weather conditions.
-Additionally, when situating your camera close to the roof, you receive an excellent view and minimize the risk of sabotage.
-Furthermore, when you are running-cables, power and video, the task is less complicated because many homes have a tiny gap or hole where cables can be easily run between the roof and wall. If this is not the case with you, there's a chance you will have to drill holes for the cables.
Whether installing surveillance cameras on an outside wall or beneath your eaves, you may be required to drill through tough materials such as plywood, siding, and brick, to pass the cable through. In addition, you may need holes in your ceiling or wall where cables will connect to your computer and DVR. Be sure to check where your electrical wiring and plumbing is located prior to drilling.
Your surveillance cameras could acquire a great amount of power from the coaxial-cable by itself; if not, you could run an independent power-cable and wire it to a current circuit. However, this may require a professional electrician.
Put the cables through the holes and make sure there is enough looseness to link the surveillance camera. Labeling the ends of the cables will help you figure out which security camera works with which cable.
If you are installing a wireless surveillance system, no cable will be required. These devices are reasonably small and unproblematic to setup, even for individuals technically challenged! What's more, they are becoming increasingly popular with homeowners.
-Re-check the view of the camera angles to calculate your camera coverage. You can download this free CCTV-design software for selecting the best camera angles. For instance, by using certain video system design-tools, you can introduce your site plan, configure cameras and walls, select your desired camera coverage, and get a bird's-eye view of the needed lens focal-length and 3D illustrations.
Basically, you will get an idea of what you will see through your security camera lens, after it is installed, in 3D.
Wiring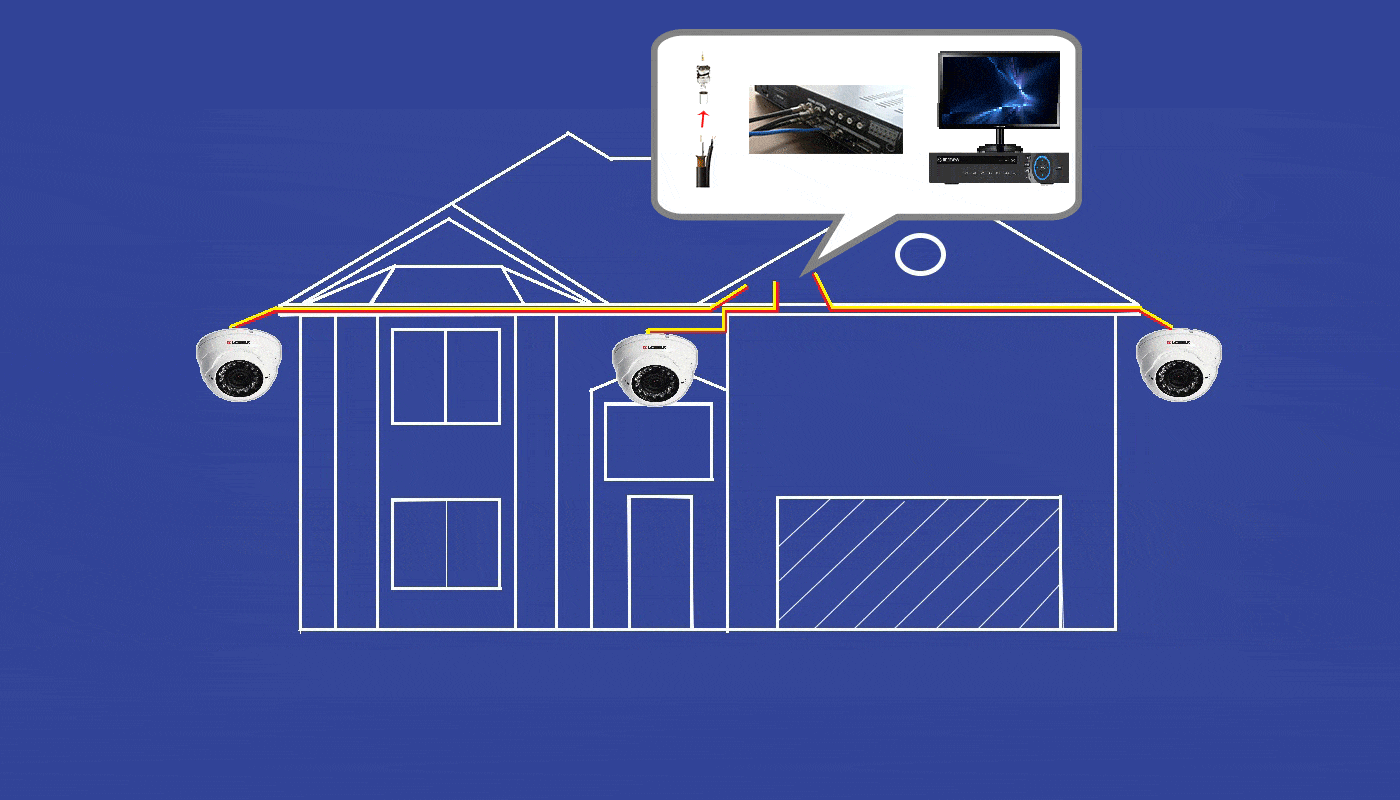 1. The best cable to use is the most popular, the RG59-Siamese Cable which is an industry standard. It is the type of cable utilized to run the majority of CCTV-installs. The cable contains one video-cable and one power-cable, a positive and negative; hence the moniker Siamese.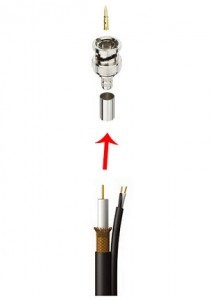 2. Next, find a place of entry from the exterior of your home to the interior. Many homes have an attic. This is a perfect spot for running all your RG590-lines into your home.
3. From the attic, select one spot for your monitor and DVR to be placed.
4. Gather all the RG59-lines from the attic into the room you have selected.
-If you bought the RG59-cable3 with the BNC-connections previously affixed to the line, then at this stage you can hook it up to the DVR. If you purchased a bulk-roll of RG59 minus any linkage, you will need to obtain the BNC-connections and tuck each end on and afterwards link it to the DVR.
5. For power you have two options:
-You can operate each power-line independently into an outlet and an AC Adapter using pigtails.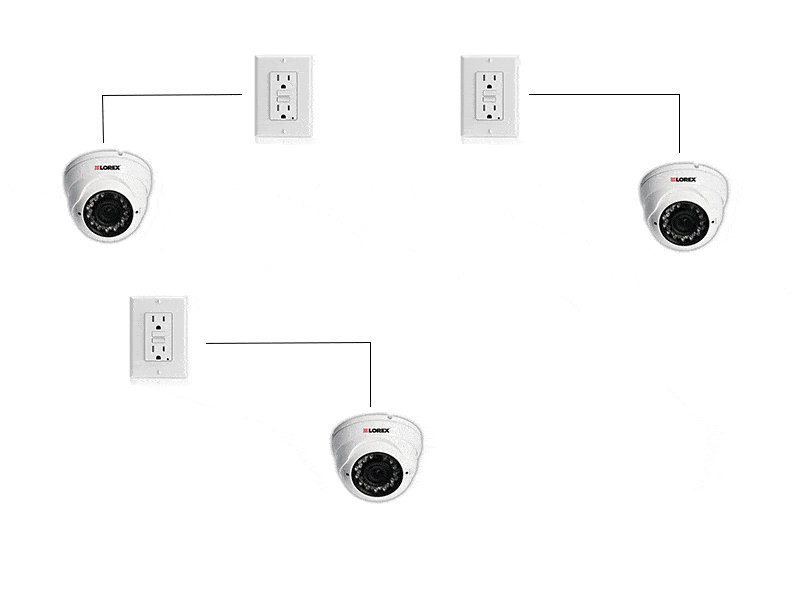 -You can obtain a power supply-box and connect all power lines into the power-supply, and then use one power line that travels into the outlet.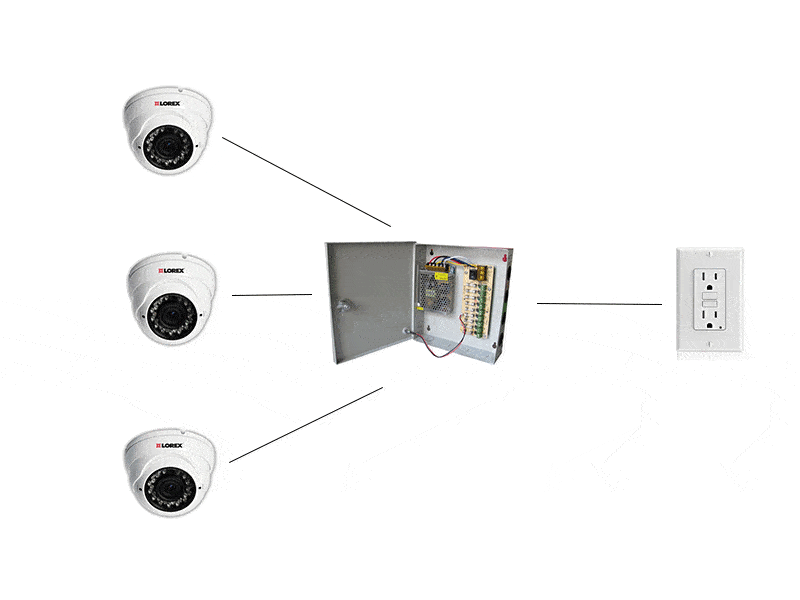 6. Now that your video and power lines are connected, all you need to do is get the DVR going and affix a monitor, which will need power as well, to the DVR.
CONCLUSION
Installing a surveillance system for your home can be an easy and fun project once you know what to do. However, you don't want to put yourself in harms way. If you are not confident about your ability to install a surveillance system yourself, get a professional to do it.
Keep in mind, there are various video surveillance systems available. Selecting the correct system for your home is about knowing how you want the system to work for you.